(S05E07) Previous Episode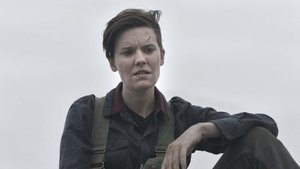 Aired On 2019-07-14
Strand and Charlie seek safety. Dorie helps Dwight on his quest. Morgan stays focused on the greater mission. Elsewhere, Alicia refuses to give up.
Next Episode (S05E08)
Airs On 2019-07-21
Up against the clock, Morgan, Grace, and Alicia work to buy time as Dorie and Dwight race against the elements. Meanwhile, Sarah and Wendell get help from an unexpected source.(TD)
6.3
All Seasons:
Season 1 Subtitles →
Season 2 Subtitles →
Season 3 Subtitles →
Season 4 Subtitles →
Season 5 Subtitles →
What did the world look like as it was transforming into the horrifying apocalypse depicted in "The Walking Dead"? This spin-off set in Los Angeles, following new characters as they face the beginning of the end of the world, will answer that question.
Download Formats: Fear the Walking Dead in HDTVxh264, WEBrip, 1080p WEB (STRiFE) y 720p / 1080p, SA/AVS, WEB.STRiFE, HQ HDRip - XviD, 1080p.BluRay.x264-DRONES, 1080p.BluRay.x264-DRONES, 1080p.BluRay.x264.DTS-HD, 720p.BluRay.x264-YTS.AG, HDRip.XviD.AC3-EVO high quality subtitles.
Languages Available in: Get Fear the Walking Dead subtitles in English, Danish, Dutch, French, Germany, Hindi, Italian, Norwegian, Polish, Portugese (Brazil), Spanish (Latin American), Spanish/Espanyol (Spain), Swedish, Tamil, Greek, Russian, Hungary, Korean, Japanese, Chinese, Arabic, Aharamic.
Writing:
Robert Kirkman
Dave Erickson
Stars: