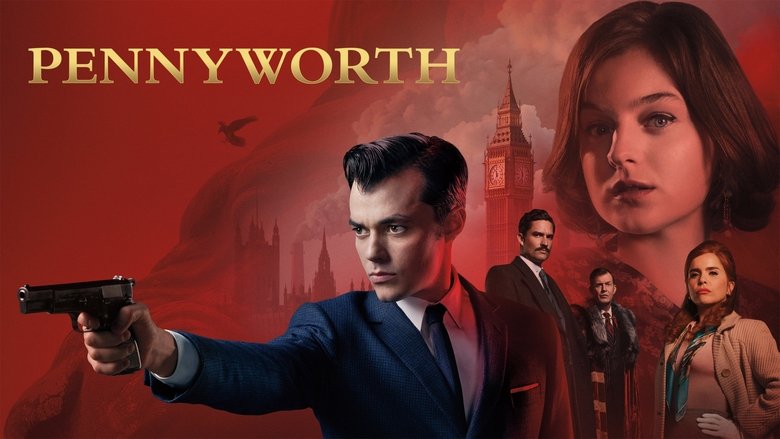 Rating:
7.8/10
All Seasons:
Season 1 Subtitles →
Storyline of Pennyworth (2019):
The origin story of Bruce Wayne's legendary butler, Alfred Pennyworth, a former British SAS soldier who forms a security company and goes to work with Thomas Wayne, Bruce's billionaire father, in 1960s London.
Download Formats:
Download Pennyworth in HDTVxh264, WEBrip, 1080p WEB (STRiFE) y 720p / 1080p, SA/AVS, WEB.STRiFE, HQ HDRip - XviD, 1080p.BluRay.x264-DRONES, 1080p.BluRay.x264-DRONES, 1080p.BluRay.x264.DTS-HD, 720p.BluRay.x264-YTS.AG, HDRip.XviD.AC3-EVO high quality subtitles from the Download servers below.
Languages Available in:
The download servers below has Pennyworth subtitles in English, Danish, Dutch, French, Germany, Hindi, Italian, Norwegian, Polish, Portugese (Brazil), Spanish (Latin American), Spanish/Espanyol (Spain), Swedish, Tamil, Greek, Russian, Hungary, Korean, Japanese, Chinese, Arabic and Aharamic Languages.
How to use the Downloaded .srt Subtitle file
Step 1: Download the appropriate subtitle file:
Download the .Srt subtitle files for Pennyworth by following the
"Download Server 1"
Links above. You will be taken to a page where you can now download the appropriate subtitle file for your movie or series.
Alternatively, you can use the
"Download Server 2"
link if the first server does not work for you!
Step 2: Adding Subtitles to Your VLC Player or other Media Players
To Add Subtitle files to your VLC Player, follow these steps accordingly:
1. Move the subtitle file into the same folder as your video file.
2. Rename the subtitle file with exactly the same name as your Movie or tv series file, so you have two files like.
3. Play your video in VLC. You should now see subtitles appear over your movie. If you don't, double check the .srt file is correctly named like your video, then close and restart VLC before playing again.
Cast of Pennyworth (2019)
Jack Bannon, Ben Aldridge, Ryan Fletcher, Hainsley Lloyd Bennett, Paloma Faith, Jason Flemyng, Polly Walker, Emma Corrin, Jack Bannonn, Джек Бэннон, Бен Элдридж, Райан Флетчер, Хэйнсли Ллойд Беннетт, Палома Фейт, Джейсон Флеминг, Полли Уокер, Эмма Коррин, Harriet Slater, Dorothy Atkinson, Ian Puleston-Davies, Emma Paetz, Anna Chancellor, Danny Webb, Jessica Ellerby, Simon Day, Ramon Tikaram, Salome R. Gunnarsdottir, Jonjo O'Neill, Freddy Carter,
Writing:
Bruno Heller
Bob Kane
Bill Finger
Seasons:
1,
7.8/10
Country:

US

Language:

En

Runtime:

60 mins