TV Episodes Guide:
(S08E08) Previous Episode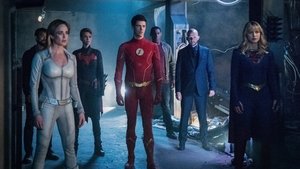 Aired On 2020-01-14
Stuck in the Vanishing Point, the Paragons search for a way to escape. The futility of the situation is compounded by The Flash's disappearance. However, hope appears in the form of Oliver, who reveals that he has become something else. Meanwhile, the origin stories for The Monitor and Anti-Monitor are revealed This crossover begins on Supergirl S5E09, Batwoman S1E09, and The Flash S6E09 and concludes on Legends of Tomorrow's special episode.
Next Episode (S08E09)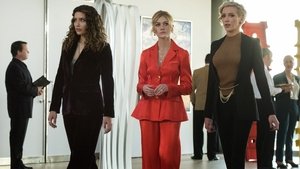 Airs On 2020-01-21
It's the year 2040 in Star City and Mia Queen has everything she could have ever wanted. However, when Laurel and Dinah suddenly show up in her life again, things take a shocking turn and her perfect world is upended. Laurel and Dinah are tracking a kidnapping victim with direct ties to Mia and they need her help. Knowing it will change everything, Mia can't help but be a hero and she, Laurel and Dinah suit up once again to save the city.
Rating:
5.9/10
All Seasons:
Season 1 Subtitles →
Season 2 Subtitles →
Season 3 Subtitles →
Season 4 Subtitles →
Season 5 Subtitles →
Season 6 Subtitles →
Season 7 Subtitles →
Season 8 Subtitles →
Storyline of Arrow (2012):
Spoiled billionaire playboy Oliver Queen is missing and presumed dead when his yacht is lost at sea. He returns five years later a changed man, determined to clean up the city as a hooded vigilante armed with a bow.
Download Formats:
Download Arrow in HDTVxh264, WEBrip, 1080p WEB (STRiFE) y 720p / 1080p, SA/AVS, WEB.STRiFE, HQ HDRip - XviD, 1080p.BluRay.x264-DRONES, 1080p.BluRay.x264-DRONES, 1080p.BluRay.x264.DTS-HD, 720p.BluRay.x264-YTS.AG, HDRip.XviD.AC3-EVO high quality subtitles from the Download servers below.
Languages Available in:
The download servers below has Arrow subtitles in English, Danish, Dutch, French, Germany, Hindi, Italian, Norwegian, Polish, Portugese (Brazil), Spanish (Latin American), Spanish/Espanyol (Spain), Swedish, Tamil, Greek, Russian, Hungary, Korean, Japanese, Chinese, Arabic and Aharamic Languages.
How to use the Downloaded .srt Subtitle file
Step 1: Download the appropriate subtitle file:
Download the .Srt subtitle files for Arrow by following the
"Download Server 1"
Links above. You will be taken to a page where you can now download the appropriate subtitle file for your movie or series.
Alternatively, you can use the
"Download Server 2"
link if the first server does not work for you!
Step 2: Adding Subtitles to Your VLC Player or other Media Players
To Add Subtitle files to your VLC Player, follow these steps accordingly:
1. Move the subtitle file into the same folder as your video file.
2. Rename the subtitle file with exactly the same name as your Movie or tv series file, so you have two files like.
3. Play your video in VLC. You should now see subtitles appear over your movie. If you don't, double check the .srt file is correctly named like your video, then close and restart VLC before playing again.
Cast of Arrow (2012)
Stephen Amell, Katie Cassidy, Emily Bett Rickards, David Ramsey, Echo Kellum, Rick Gonzalez, Juliana Harkavy, James Callis, Grant Gustin, Candice Patton, Tom Cavanagh, Danielle Panabaker, Carlos Valdes, Alexander Calvert, Bex Taylor-Klaus, Melissa Benoist, Chyler Leigh, Doug Jones, Kevin Alejandro, Mick Wingert, Michael Daingerfield, Eugene Byrd, J.R. Ramirez, Nicole Oliver, Ben Cotton, John Cassini, JR Bourne, Jeri Ryan, Emma Bell, Al Sapienza, Cody Rhodes, Mike Dopud, Brandon Routh, Nick Zano, Sean Maher, Carly Pope, Seth Gabel, Colin Salmon, Manu Bennett, Patrick Sabongui, Janet Kidder, Franz Drameh, Dominic Bogart, Craig March, Crystal Balint, Austin Butler, Chad L. Coleman, Catherine Dent, Gina Ravera, Louis Ferreira,
Writing:
Andrew Kreisberg
Greg Berlanti
Marc Guggenheim