TV Episodes Guide:
(S01E04) Previous Episode
Aired On 2019-11-29
The Mandalorian teams up with an ex-soldier to protect a village from raiders.
Next Episode (S01E05)
Airs On 2019-12-06
The Mandalorian helps a rookie bounty hunter who is in over his head.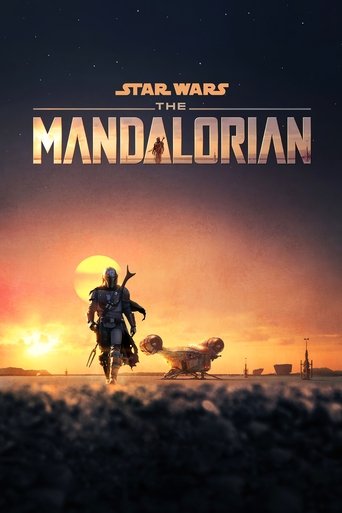 Rating:
7.7/10
All Seasons:
Season 1 Subtitles →
Storyline of The Mandalorian (2019):
Set after the fall of the Empire and before the emergence of the First Order, we follow the travails of a lone gunfighter in the outer reaches of the galaxy far from the authority of the New Republic.
Download Formats:
Download The Mandalorian in HDTVxh264, WEBrip, 1080p WEB (STRiFE) y 720p / 1080p, SA/AVS, WEB.STRiFE, HQ HDRip - XviD, 1080p.BluRay.x264-DRONES, 1080p.BluRay.x264-DRONES, 1080p.BluRay.x264.DTS-HD, 720p.BluRay.x264-YTS.AG, HDRip.XviD.AC3-EVO high quality subtitles from the Download servers below.
Languages Available in:
The download servers below has The Mandalorian subtitles in English, Danish, Dutch, French, Germany, Hindi, Italian, Norwegian, Polish, Portugese (Brazil), Spanish (Latin American), Spanish/Espanyol (Spain), Swedish, Tamil, Greek, Russian, Hungary, Korean, Japanese, Chinese, Arabic and Aharamic Languages.
How to use the Downloaded .srt Subtitle file
Step 1: Download the appropriate subtitle file:
Download the .Srt subtitle files for The Mandalorian by following the
"Download Server 1"
Links above. You will be taken to a page where you can now download the appropriate subtitle file for your movie or series.
Alternatively, you can use the
"Download Server 2"
link if the first server does not work for you!
Step 2: Adding Subtitles to Your VLC Player or other Media Players
To Add Subtitle files to your VLC Player, follow these steps accordingly:
1. Move the subtitle file into the same folder as your video file.
2. Rename the subtitle file with exactly the same name as your Movie or tv series file, so you have two files like.
3. Play your video in VLC. You should now see subtitles appear over your movie. If you don't, double check the .srt file is correctly named like your video, then close and restart VLC before playing again.
Cast of The Mandalorian (2019)
Pedro Pascal, Gina Carano, Giancarlo Esposito, Emily Swallow, Carl Weathers, Omid Abtahi, Werner Herzog, Nick Nolte, Taika Waititi, Dmitrious Bistrevsky,
Writing:
Seasons:
1,
7.7/10
Country:

US

Language:

En

Runtime:

35 mins