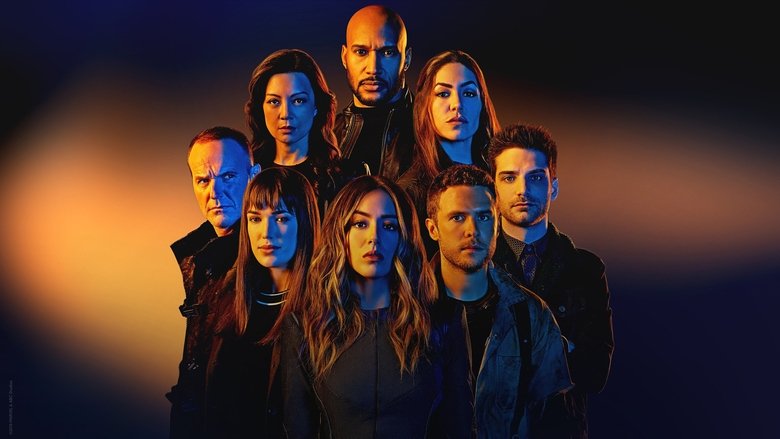 TV Episodes Guide:
(S07E07) Previous Episode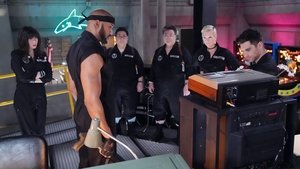 Aired On 2020-07-08
After being unexpectedly stranded in 1982, Mack retreats to his childhood home to process the death of his parents, while Deke gets to work scouting a chart-topping group of new agents. With no idea if or when the team is coming back for them, time seems to finally be on their side ... at least until the killer robots show up.
Next Episode (S07E08)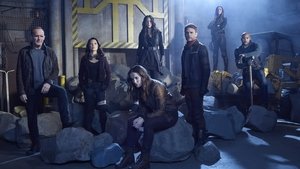 Airs On 2020-07-15
With the Zephyr's time drive malfunctioning, the team is quite literally hurling toward disaster and Yo-Yo may be their only hope. The only problem? To get her powers back, she'll need to enlist the help of an old adversary and revisit part of her past long hidden away.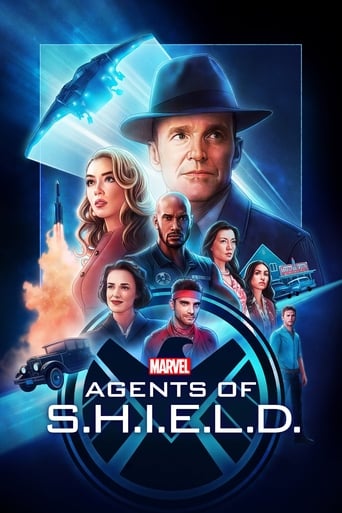 Rating:
7.1/10
All Seasons:
Season 1 Subtitles →
Season 2 Subtitles →
Season 3 Subtitles →
Season 4 Subtitles →
Season 5 Subtitles →
Season 6 Subtitles →
Season 7 Subtitles →
Storyline of Marvel's Agents of S.H.I.E.L.D. (2013):
Agent Phil Coulson of S.H.I.E.L.D. (Strategic Homeland Intervention, Enforcement and Logistics Division) puts together a team of agents to investigate the new, the strange and the unknown around the globe, protecting the ordinary from the extraordinary.
Download Formats:
Download Marvel's Agents of S.H.I.E.L.D. in HDTVxh264, WEBrip, 1080p WEB (STRiFE) y 720p / 1080p, SA/AVS, WEB.STRiFE, HQ HDRip - XviD, 1080p.BluRay.x264-DRONES, 1080p.BluRay.x264-DRONES, 1080p.BluRay.x264.DTS-HD, 720p.BluRay.x264-YTS.AG, HDRip.XviD.AC3-EVO high quality subtitles from the Download servers below.
Languages Available in:
The download servers below has Marvel's Agents of S.H.I.E.L.D. subtitles in English, Danish, Dutch, French, Germany, Hindi, Italian, Norwegian, Polish, Portugese (Brazil), Spanish (Latin American), Spanish/Espanyol (Spain), Swedish, Tamil, Greek, Russian, Hungary, Korean, Japanese, Chinese, Arabic and Aharamic Languages.
How to use the Downloaded .srt Subtitle file
Step 1: Download the appropriate subtitle file:
Download the .Srt subtitle files for Marvel's Agents of S.H.I.E.L.D. by following the
"Download Server 1"
Links above. You will be taken to a page where you can now download the appropriate subtitle file for your movie or series.
Alternatively, you can use the
"Download Server 2"
link if the first server does not work for you!
Step 2: Adding Subtitles to Your VLC Player or other Media Players
To Add Subtitle files to your VLC Player, follow these steps accordingly:
1. Move the subtitle file into the same folder as your video file.
2. Rename the subtitle file with exactly the same name as your Movie or tv series file, so you have two files like.
3. Play your video in VLC. You should now see subtitles appear over your movie. If you don't, double check the .srt file is correctly named like your video, then close and restart VLC before playing again.
Cast of Marvel's Agents of S.H.I.E.L.D. (2013)
Edward James Olmos, Tim DeKay, Patton Oswalt, Hayley Atwell, Lucy Lawless, Jaimie Alexander, Luke Mitchell, Drea de Matteo, Vincent Laresca, Titus Welliver, Amir Talai, Kathryn Leigh Scott, Tzi Ma, Jake Busey, Rob Huebel, Brian Tee, Daniel Zovatto, Mark Fite, Jason O'Mara, Kenneth Choi, José Zúñiga, Brad Dourif, Nick Blood, Donzaleigh Abernathy, Ian Hart, David Conrad, Glenn Morshower, Bill Paxton, Kyle MacLachlan, Charles Halford, David Diaan, Joel David Moore, Pruitt Taylor Vince, Clark Gregg, Manish Dayal, Chloe Bennet, Ming-Na Wen, Iain De Caestecker, Elizabeth Henstridge, Henry Simmons, Jeff Ward, Natalia Córdova-Buckley, Adrian Pasdar, Dove Cameron, Catherine Dent, Dylan Minnette, Austin Nichols, Simon Kassianides, Briana Venskus, Chen Tang,
Writing:
Joss Whedon
Jed Whedon
Maurissa Tancharoen