TV Episodes Guide:
(S018E06) Previous Episode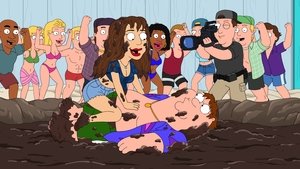 Aired On 2019-11-10
The Wi-Fi goes out in the Griffin house, leaving the family with nothing to do for the evening. In order to keep the family entertained, Peter and Lois decide to tell the kids the story of how they met and fell in love in the '90s.
Next Episode (S018E07)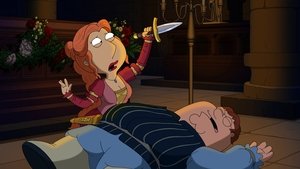 Airs On 2019-11-17
To celebrate Peter and Lois' wedding anniversary, the Griffins present their own versions of three well-known love stories.
Rating:
6.5/10
All Seasons:
Season 1 Subtitles →
Season 2 Subtitles →
Season 3 Subtitles →
Season 4 Subtitles →
Season 5 Subtitles →
Season 6 Subtitles →
Season 7 Subtitles →
Season 8 Subtitles →
Season 9 Subtitles →
Season 10 Subtitles →
Season 11 Subtitles →
Season 12 Subtitles →
Season 13 Subtitles →
Season 14 Subtitles →
Season 15 Subtitles →
Season 16 Subtitles →
Season 17 Subtitles →
Season 18 Subtitles →
Storyline of Family Guy (1999):
Sick, twisted, politically incorrect and Freakin' Sweet animated series featuring the adventures of the dysfunctional Griffin family. Bumbling Peter and long-suffering Lois have three kids. Stewie (a brilliant but sadistic baby bent on killing his mother and taking over the world), Meg (the oldest, and is the most unpopular girl in town) and Chris (the middle kid, he's not very bright but has a passion for movies). The final member of the family is Brian - a talking dog and much more than a pet, he keeps Stewie in check whilst sipping Martinis and sorting through his own life issues.
Download Formats:
Download Family Guy in HDTVxh264, WEBrip, 1080p WEB (STRiFE) y 720p / 1080p, SA/AVS, WEB.STRiFE, HQ HDRip - XviD, 1080p.BluRay.x264-DRONES, 1080p.BluRay.x264-DRONES, 1080p.BluRay.x264.DTS-HD, 720p.BluRay.x264-YTS.AG, HDRip.XviD.AC3-EVO high quality subtitles from the Download servers below.
Languages Available in:
The download servers below has Family Guy subtitles in English, Danish, Dutch, French, Germany, Hindi, Italian, Norwegian, Polish, Portugese (Brazil), Spanish (Latin American), Spanish/Espanyol (Spain), Swedish, Tamil, Greek, Russian, Hungary, Korean, Japanese, Chinese, Arabic and Aharamic Languages.
How to use the Downloaded .srt Subtitle file
Step 1: Download the appropriate subtitle file:
Download the .Srt subtitle files for Family Guy by following the
"Download Server 1"
Links above. You will be taken to a page where you can now download the appropriate subtitle file for your movie or series.
Alternatively, you can use the
"Download Server 2"
link if the first server does not work for you!
Step 2: Adding Subtitles to Your VLC Player or other Media Players
To Add Subtitle files to your VLC Player, follow these steps accordingly:
1. Move the subtitle file into the same folder as your video file.
2. Rename the subtitle file with exactly the same name as your Movie or tv series file, so you have two files like.
3. Play your video in VLC. You should now see subtitles appear over your movie. If you don't, double check the .srt file is correctly named like your video, then close and restart VLC before playing again.
Cast of Family Guy (1999)
Seth MacFarlane, Alex Borstein, Mila Kunis, Seth Green, Danielle Panabaker, Tori Spelling, Neil Patrick Harris, Sharon Stone, Thomas F. Wilson, Jenna von Oy, Charlie Adler, Frank Welker, John Kassir, Kevin Michael Richardson, Jim Parsons, Johnny Galecki, Jessica Stroup, Carolyn Lawrence, Mark DeCarlo, Phil LaMarr, Maurice LaMarche, Corey Burton, Bill Fagerbakke, Ioan Gruffudd, Kyle Chandler, Nancy Cartwright, Dan Castellaneta, Julie Kavner, Yeardley Smith, Nicole Sullivan, Luke Perry, Jane Lynch, Tara Strong, William Brent, Alyssa Milano, Judith Light, Tony Danza, Kurtwood Smith, Sam Waterston, Ray Liotta, Brittany Snow, David Letterman, Ashley Tisdale, John O'Hurley, Allison Janney, Paul Gleason, Isaac Hempstead-Wright, Amir Talai, Fred Tatasciore, Leslie Nielsen,
Writing: