TV Episodes Guide:
(S04E09) Previous Episode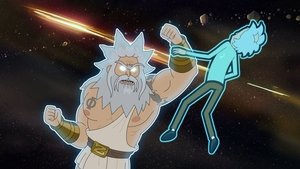 Aired On 2020-05-24
Rick, Morty, Beth, Summer and Jerry share a galactic adventure.
Next Episode (S04E010)
Airs On 2020-05-31
Sorry, we don't have a plot summary for this eposide yet.
Rating:
8.7/10
All Seasons:
Season 1 Subtitles →
Season 2 Subtitles →
Season 3 Subtitles →
Season 4 Subtitles →
Storyline of Rick and Morty (2013):
Rick is a mentally-unbalanced but scientifically-gifted old man who has recently reconnected with his family. He spends most of his time involving his young grandson Morty in dangerous, outlandish adventures throughout space and alternate universes. Compounded with Morty's already unstable family life, these events cause Morty much distress at home and school.
Download Formats:
Download Rick and Morty in HDTVxh264, WEBrip, 1080p WEB (STRiFE) y 720p / 1080p, SA/AVS, WEB.STRiFE, HQ HDRip - XviD, 1080p.BluRay.x264-DRONES, 1080p.BluRay.x264-DRONES, 1080p.BluRay.x264.DTS-HD, 720p.BluRay.x264-YTS.AG, HDRip.XviD.AC3-EVO high quality subtitles from the Download servers below.
Languages Available in:
The download servers below has Rick and Morty subtitles in English, Danish, Dutch, French, Germany, Hindi, Italian, Norwegian, Polish, Portugese (Brazil), Spanish (Latin American), Spanish/Espanyol (Spain), Swedish, Tamil, Greek, Russian, Hungary, Korean, Japanese, Chinese, Arabic and Aharamic Languages.
How to use the Downloaded .srt Subtitle file
Step 1: Download the appropriate subtitle file:
Download the .Srt subtitle files for Rick and Morty by following the
"Download Server 1"
Links above. You will be taken to a page where you can now download the appropriate subtitle file for your movie or series.
Alternatively, you can use the
"Download Server 2"
link if the first server does not work for you!
Step 2: Adding Subtitles to Your VLC Player or other Media Players
To Add Subtitle files to your VLC Player, follow these steps accordingly:
1. Move the subtitle file into the same folder as your video file.
2. Rename the subtitle file with exactly the same name as your Movie or tv series file, so you have two files like.
3. Play your video in VLC. You should now see subtitles appear over your movie. If you don't, double check the .srt file is correctly named like your video, then close and restart VLC before playing again.
Cast of Rick and Morty (2013)
Nathan Fillion, Rob Paulsen, Spencer Grammer, Danny Trejo, Jordan Peele, Keegan-Michael Key, Nolan North, Laura Bailey, Joel McHale, Christian Slater, Stephen Colbert, Jess Harnell, John Oliver, Justin Roiland, Chris Parnell, Sarah Chalke, Dan Benson, Gillian Jacobs, Jackie Buscarino, Phil Hendrie, Dana Carvey, Nathan Fielder, Peter Serafinowicz, Dan Harmon, Werner Herzog, Logic, Scott Chernoff, Cassie Steele, Patricia Lentz, Ryan Ridley, Melique Berger, Brandon Johnson, Kari Wahlgren, Tom Kenny,
Writing:
Dan Harmon
Justin Roiland