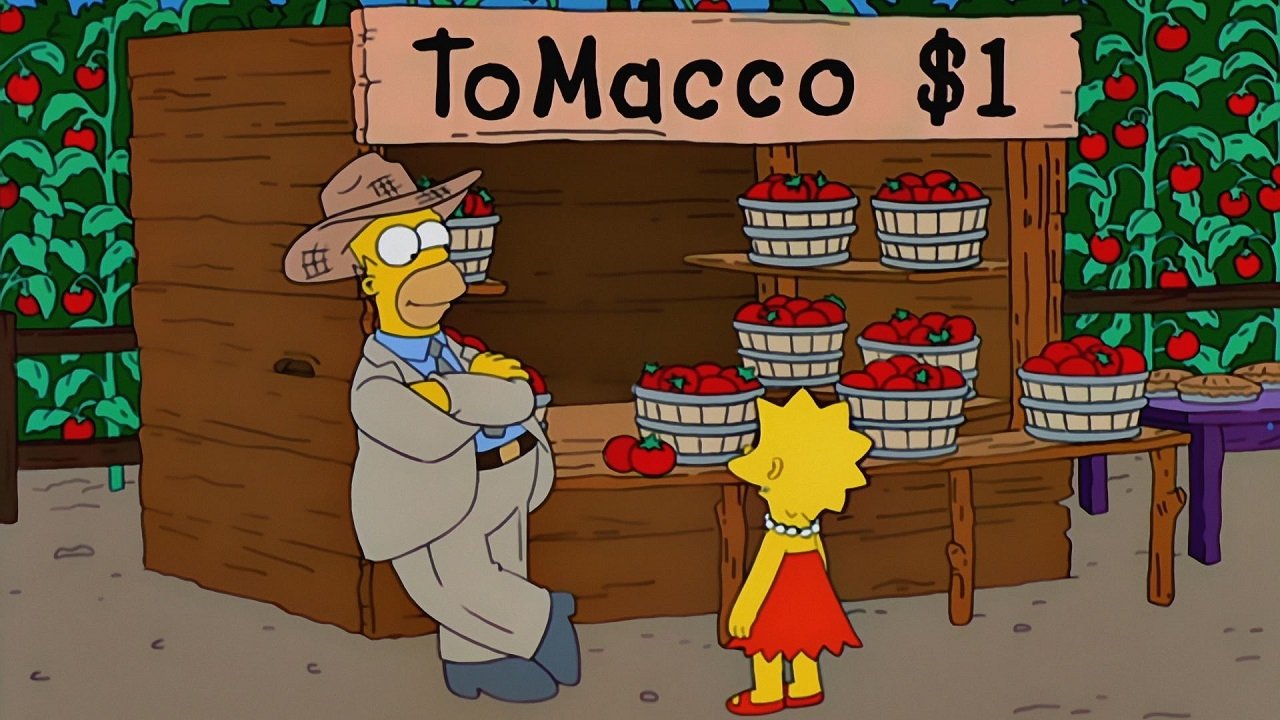 Release Date:
1999-11-07
Other Seasons:
1,
2,
3,
4,
5,
6,
7,
8,
9,
10,
11,
12,
13,
14,
15,
16,
17,
18,
19,
20,
21,
22,
23,
24,
25,
26,
27,
28,
29,
30,
31,
32,
Plot of The Simpsons - Season 11, Episode 5: E-I-E-I-(Annoyed Grunt):
Fleeing from a duel, Homer takes his family to live on a farm. There he discovers that by mixing tomatoes, tobacco and radioactivity from the nuclear plant, he can create a dangerously delicious new substance.
Download Formats: Get subtitles for The Simpsons 11x5 in HDTVxh264, WEBrip, 1080p WEB (STRiFE) y 720p / 1080p, SA/AVS, WEB.STRiFE, HQ HDRip - XviD, 1080p.BluRay.x264-DRONES, 1080p.BluRay.x264-DRONES, 1080p.BluRay.x264.DTS-HD, 720p.BluRay.x264-YTS.AG, HDRip.XviD.AC3-EVO high quality subtitles from the download servers below.
Languages Available in: The download servers below has The Simpsons 11x5 in English, Danish, Dutch, French, Germany, Hindi, Italian, Norwegian, Polish, Portugese (Brasil), Spanish (Latin American), Spanish/Espanyol (Spain), Swedish, Tamil. Greek, Russian, Hungary, Korean, Japanese, Chinese, Arabic and Aharamic Languages.
How to add the Downloaded Subtitle file to VLC Player or other Media Players
To Add Subtitle files to your VLC Player, follow these steps accordingly:
1. Move the subtitle file into the same folder as your video file.
2. Rename the subtitle file with exactly the same name as your Movie or tv series file, so you have two files like.
3. Play your video in VLC. You should now see subtitles appear over your movie. If you don't, double check the .srt file is correctly named like your video, then close and restart VLC before playing again.
Cast and Crew of The Simpsons - Season 11, Episode 5
Country:

US

Language:

En

Runtime:

22 mins