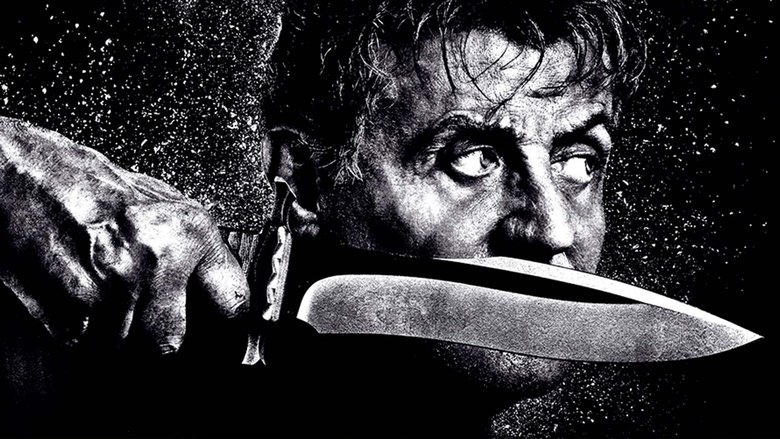 Rating:
5.9/10
Storyline of Rambo: Last Blood (2019):
When John Rambo's niece travels to Mexico to find the father that abandoned her and her mother, she finds herself in the grasps of Calle Mexican sex traffickers. When she doesn't return home as expected, John learns she's crossed into Mexico and sets out to get her back and make them pay.
Download Formats:
Download Rambo: Last Blood in HDTVxh264, WEBrip, 1080p WEB (STRiFE) y 720p / 1080p, SA/AVS, WEB.STRiFE, HQ HDRip - XviD, 1080p.BluRay.x264-DRONES, 1080p.BluRay.x264-DRONES, 1080p.BluRay.x264.DTS-HD, 720p.BluRay.x264-YTS.AG, HDRip.XviD.AC3-EVO high quality subtitles from the Download servers below.
Languages Available in:
The download servers below has Rambo: Last Blood subtitles in English, Danish, Dutch, French, Germany, Hindi, Italian, Norwegian, Polish, Portugese (Brazil), Spanish (Latin American), Spanish/Espanyol (Spain), Swedish, Tamil, Greek, Russian, Hungary, Korean, Japanese, Chinese, Arabic and Aharamic Languages.
Download Subtitles:
How to use the Downloaded .srt Subtitle file
Step 1: Download the appropriate subtitle file:
Download the .Srt subtitle files for Rambo: Last Blood by following the
"Download Server 1"
Links above. You will be taken to a page where you can now download the appropriate subtitle file for your movie or series.
Alternatively, you can use the
"Download Server 2"
link if the first server does not work for you!
Step 2: Adding Subtitles to Your VLC Player or other Media Players
To Add Subtitle files to your VLC Player, follow these steps accordingly:
1. Move the subtitle file into the same folder as your video file.
2. Rename the subtitle file with exactly the same name as your Movie or tv series file, so you have two files like.
3. Play your video in VLC. You should now see subtitles appear over your movie. If you don't, double check the .srt file is correctly named like your video, then close and restart VLC before playing again.
Cast of Rambo: Last Blood (2019)
Paz Vega, Joaquín Cosio, Sergio Peris-Mencheta, Yvette Monreal, Sylvester Stallone, Óscar Jaenada, Adriana Barraza, Louis Mandylor, Marco de la O, Jessica Madsen, Nicholas Wittman, Díana Bermudez, Sheila Shah, Atanas Srebrev, Aaron Cohen,
Directing:
Writing:
Sylvester Stallone
Matthew Cirulnick
David Morrell
5.9/10
Country:

US

Language:

English | Español

Runtime:

101 mins

Budget:

$50,000,000

Revenue:

$68,041,378