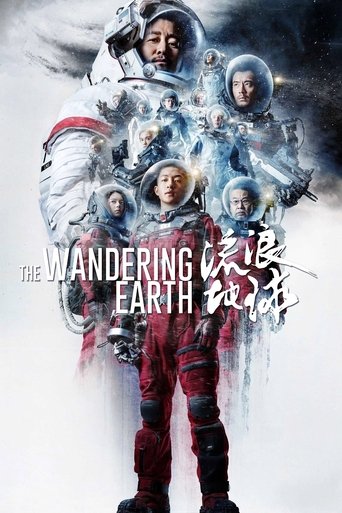 6.3
When the Sun begins to expand in such a way that it will inevitably engulf and destroy the Earth in a hundred years, united mankind finds a way to avoid extinction by propelling the planet out of the Solar System using gigantic engines, moving it to a new home located four light years away, an epic journey that will last thousands of years.
Download Formats: The Wandering Earth in HDTVxh264, WEBrip, 1080p WEB (STRiFE) y 720p / 1080p, SA/AVS, WEB.STRiFE, HQ HDRip - XviD, 1080p.BluRay.x264-DRONES, 1080p.BluRay.x264-DRONES, 1080p.BluRay.x264.DTS-HD, 720p.BluRay.x264-YTS.AG, HDRip.XviD.AC3-EVO high quality subtitles.
Languages Available in: Get The Wandering Earth subtitles in English, Danish, Dutch, French, Germany, Hindi, Italian, Norwegian, Polish, Portugese (Brazil), Spanish (Latin American), Spanish/Espanyol (Spain), Swedish, Tamil, Greek, Russian, Hungary, Korean, Japanese, Chinese, Arabic, Aharamic.
Directing:
Writing:
Gong Ge-Er
Frant Gwo
Liu Cixin
Stars:
6.3/10
Country:

CN

Language:

普通话 | English | Français | हिन्दी | Bahasa indonesia | 日本語 | 한국어/조선말 | Pусский

Runtime:

126 mins

Budget:

$48,000,000