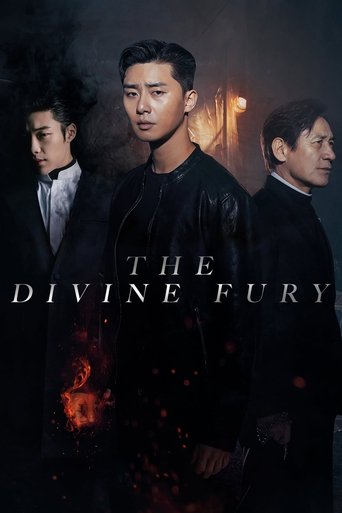 Rating:
4.8/10
Storyline of The Divine Fury (2019):
After waking up with mysterious wounds on his hands, a champion fighter finds himself in an otherworldly battle against evil forces that wreak havoc in the human world.
Download Formats:
Download The Divine Fury in HDTVxh264, WEBrip, 1080p WEB (STRiFE) y 720p / 1080p, SA/AVS, WEB.STRiFE, HQ HDRip - XviD, 1080p.BluRay.x264-DRONES, 1080p.BluRay.x264-DRONES, 1080p.BluRay.x264.DTS-HD, 720p.BluRay.x264-YTS.AG, HDRip.XviD.AC3-EVO high quality subtitles from the Download servers below.
Languages Available in:
The download servers below has The Divine Fury subtitles in English, Danish, Dutch, French, Germany, Hindi, Italian, Norwegian, Polish, Portugese (Brazil), Spanish (Latin American), Spanish/Espanyol (Spain), Swedish, Tamil, Greek, Russian, Hungary, Korean, Japanese, Chinese, Arabic and Aharamic Languages.
How to use the Downloaded .srt Subtitle file
Step 1: Download the appropriate subtitle file:
Download the .Srt subtitle files for The Divine Fury by following the
"Download Server 1"
Links above. You will be taken to a page where you can now download the appropriate subtitle file for your movie or series.
Alternatively, you can use the
"Download Server 2"
link if the first server does not work for you!
Step 2: Adding Subtitles to Your VLC Player or other Media Players
To Add Subtitle files to your VLC Player, follow these steps accordingly:
1. Move the subtitle file into the same folder as your video file.
2. Rename the subtitle file with exactly the same name as your Movie or tv series file, so you have two files like.
3. Play your video in VLC. You should now see subtitles appear over your movie. If you don't, double check the .srt file is correctly named like your video, then close and restart VLC before playing again.
Cast of The Divine Fury (2019)
Ahn Sung-ki, Park Seo-jun, Woo Do-hwan, Choi Woo-shik, Esom, Park Seo-joon, Park Ji-hyun, Jung Ji-hoon, Sim Hee-seop, Park Jin-joo, Lee Seung-joon, Lee Seung-hee, Kim See-eun, Kim Seon-min, Jeong Eui-soon, Kim Beom-soo, Park Jae-hong, Cha Si-won, Ryu Gyeong-soo, Seo Jeong-yeon, Jo Eun-hyung, Lee Jung-hyun, Park Ji-yeol, Shin Min-ho, Kim Jong-wan, Lee Seol, Shim Hee-sub, Choe U-sik, Han Hye-ji, Ryu Kyung-soo, 禹棹奂,
Directing:
Writing:
4.8/10
Country:

KR

Language:

한국어/조선말

Runtime:

129 mins

Revenue:

$11,750,306