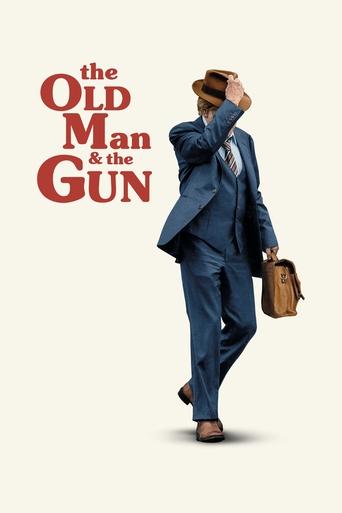 Rating:
6.3/10
Storyline of The Old Man & the Gun (2018):
The true story of Forrest Tucker, from his audacious escape from San Quentin at the age of 70 to an unprecedented string of heists that confounded authorities and enchanted the public. Wrapped up in the pursuit are a detective, who becomes captivated with Forrest's commitment to his craft, and a woman, who loves him in spite of his chosen profession.
Download Formats:
Download The Old Man & the Gun in HDTVxh264, WEBrip, 1080p WEB (STRiFE) y 720p / 1080p, SA/AVS, WEB.STRiFE, HQ HDRip - XviD, 1080p.BluRay.x264-DRONES, 1080p.BluRay.x264-DRONES, 1080p.BluRay.x264.DTS-HD, 720p.BluRay.x264-YTS.AG, HDRip.XviD.AC3-EVO high quality subtitles from the Download servers below.
Languages Available in:
The download servers below has The Old Man & the Gun subtitles in English, Danish, Dutch, French, Germany, Hindi, Italian, Norwegian, Polish, Portugese (Brazil), Spanish (Latin American), Spanish/Espanyol (Spain), Swedish, Tamil, Greek, Russian, Hungary, Korean, Japanese, Chinese, Arabic and Aharamic Languages.
How to use the Downloaded .srt Subtitle file
Step 1: Download the appropriate subtitle file:
Download the .Srt subtitle files for The Old Man & the Gun by following the
"Download Server 1"
Links above. You will be taken to a page where you can now download the appropriate subtitle file for your movie or series.
Alternatively, you can use the
"Download Server 2"
link if the first server does not work for you!
Step 2: Adding Subtitles to Your VLC Player or other Media Players
To Add Subtitle files to your VLC Player, follow these steps accordingly:
1. Move the subtitle file into the same folder as your video file.
2. Rename the subtitle file with exactly the same name as your Movie or tv series file, so you have two files like.
3. Play your video in VLC. You should now see subtitles appear over your movie. If you don't, double check the .srt file is correctly named like your video, then close and restart VLC before playing again.
Cast of The Old Man & the Gun (2018)
Isiah Whitlock Jr., Sissy Spacek, Elisabeth Moss, Robert Longstreet, Casey Affleck, Keith Carradine, John David Washington, Tika Sumpter, Robert Redford, Danny Glover, Tom Waits, Augustine Frizzell, Gene Jones, Ari Elizabeth Johnson, Teagan Johnson, Barlow Jacobs, Jennifer Joplin,
Directing:
Writing:
6.3/10
Country:

US

Language:

English

Runtime:

93 mins

Revenue:

$11,277,120