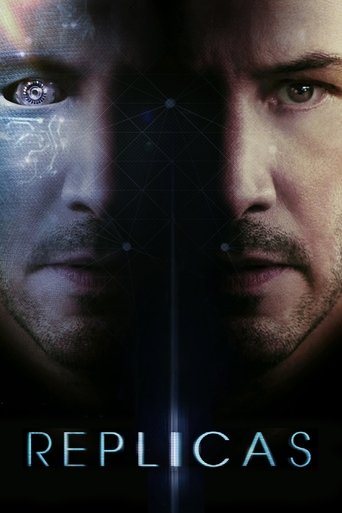 Rating:
5.9/10
Storyline of Replicas (2018):
A scientist becomes obsessed with returning his family to normalcy after a terrible accident.
Download Formats:
Download Replicas in HDTVxh264, WEBrip, 1080p WEB (STRiFE) y 720p / 1080p, SA/AVS, WEB.STRiFE, HQ HDRip - XviD, 1080p.BluRay.x264-DRONES, 1080p.BluRay.x264-DRONES, 1080p.BluRay.x264.DTS-HD, 720p.BluRay.x264-YTS.AG, HDRip.XviD.AC3-EVO high quality subtitles from the Download servers below.
Languages Available in:
The download servers below has Replicas subtitles in English, Danish, Dutch, French, Germany, Hindi, Italian, Norwegian, Polish, Portugese (Brazil), Spanish (Latin American), Spanish/Espanyol (Spain), Swedish, Tamil, Greek, Russian, Hungary, Korean, Japanese, Chinese, Arabic and Aharamic Languages.
How to use the Downloaded .srt Subtitle file
Step 1: Download the appropriate subtitle file:
Download the .Srt subtitle files for Replicas by following the
"Download Server 1"
Links above. You will be taken to a page where you can now download the appropriate subtitle file for your movie or series.
Alternatively, you can use the
"Download Server 2"
link if the first server does not work for you!
Step 2: Adding Subtitles to Your VLC Player or other Media Players
To Add Subtitle files to your VLC Player, follow these steps accordingly:
1. Move the subtitle file into the same folder as your video file.
2. Rename the subtitle file with exactly the same name as your Movie or tv series file, so you have two files like.
3. Play your video in VLC. You should now see subtitles appear over your movie. If you don't, double check the .srt file is correctly named like your video, then close and restart VLC before playing again.
Cast of Replicas (2018)
Alice Eve, Thomas Middleditch, Keanu Reeves, John Ortiz, Emily Alyn Lind, Emjay Anthony, Nyasha Hatendi, Amber Rivera, Jeffrey Holsman, Aria Lyric Leabu, Jonathan Dwayne, Luis Gonzaga, Andres Ramos, Sunshine Logroño, Angela Alvarado, Valentín Ramírez, Nicole Colón, Brendan Clack, Leo Álvarez, Amber Townsend,
Directing:
Writing:
Stephen Hamel
Chad St. John
5.9/10
Country:

US, GB, CN, PR

Language:

English

Runtime:

107 mins

Budget:

$30,000,000

Revenue:

$8,100,000